Download these Free Wayfair Brands Packing Slip Template Formats
Hey Wayfair partners and drop shippers – we got a nice little present for you! Here is a set of packing slip templates for all your upcoming orders. This is a dynamic MarkMagic format for all its other brands like AllModern, Joss & Main, Perigold, and Birch Lane. With just one download, you'll have five packing slip templates.

These templates include four data tables, as well as an area promoting Wayfair's referral page for added shopping incentives!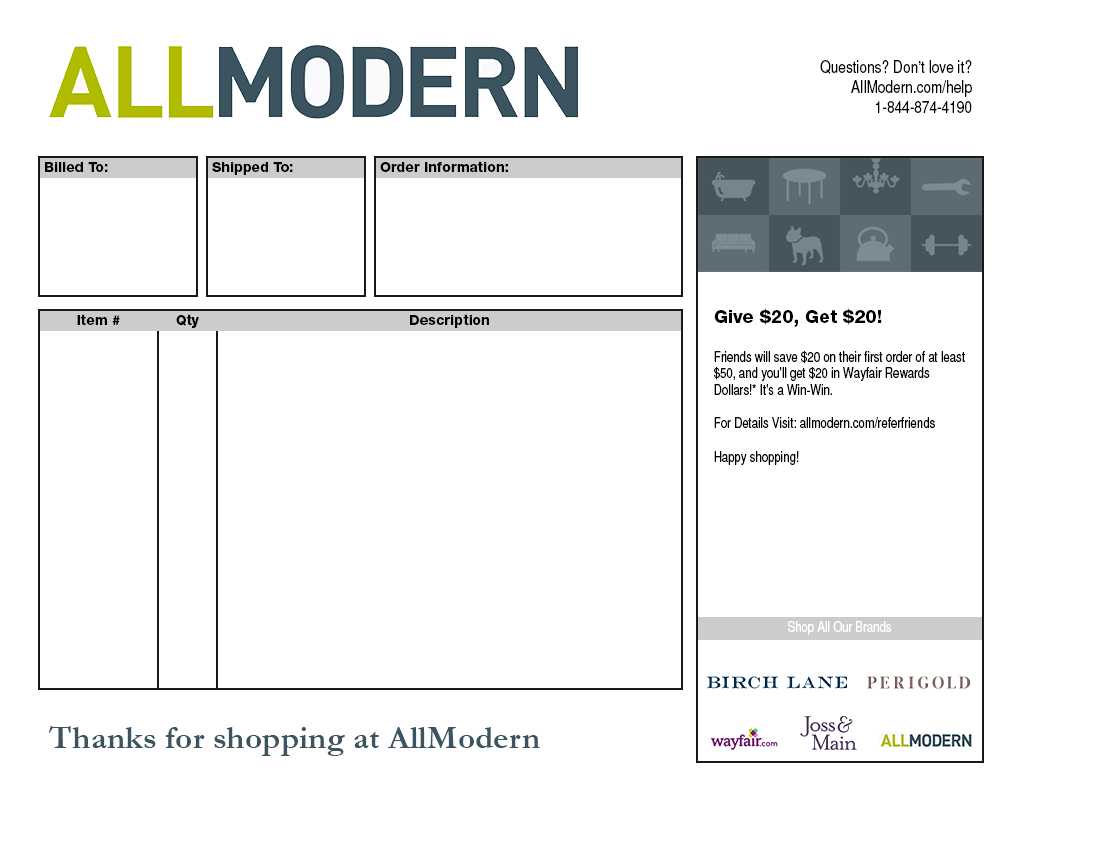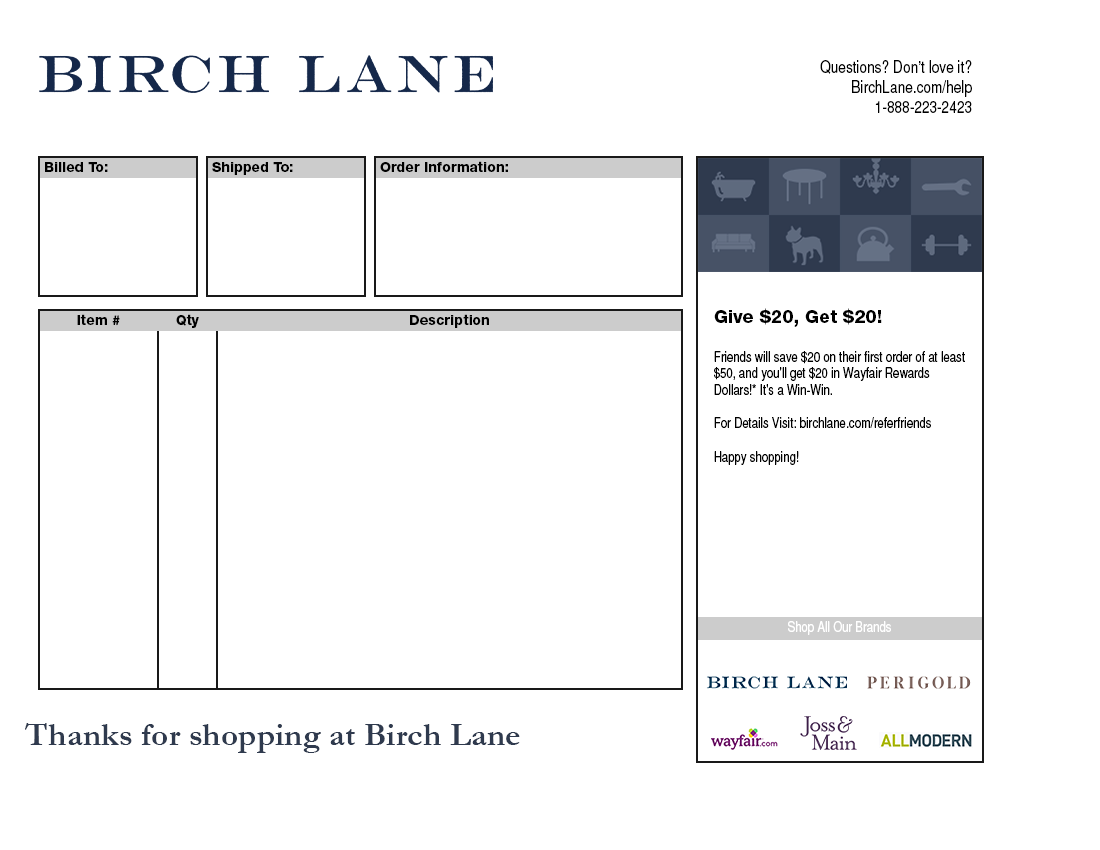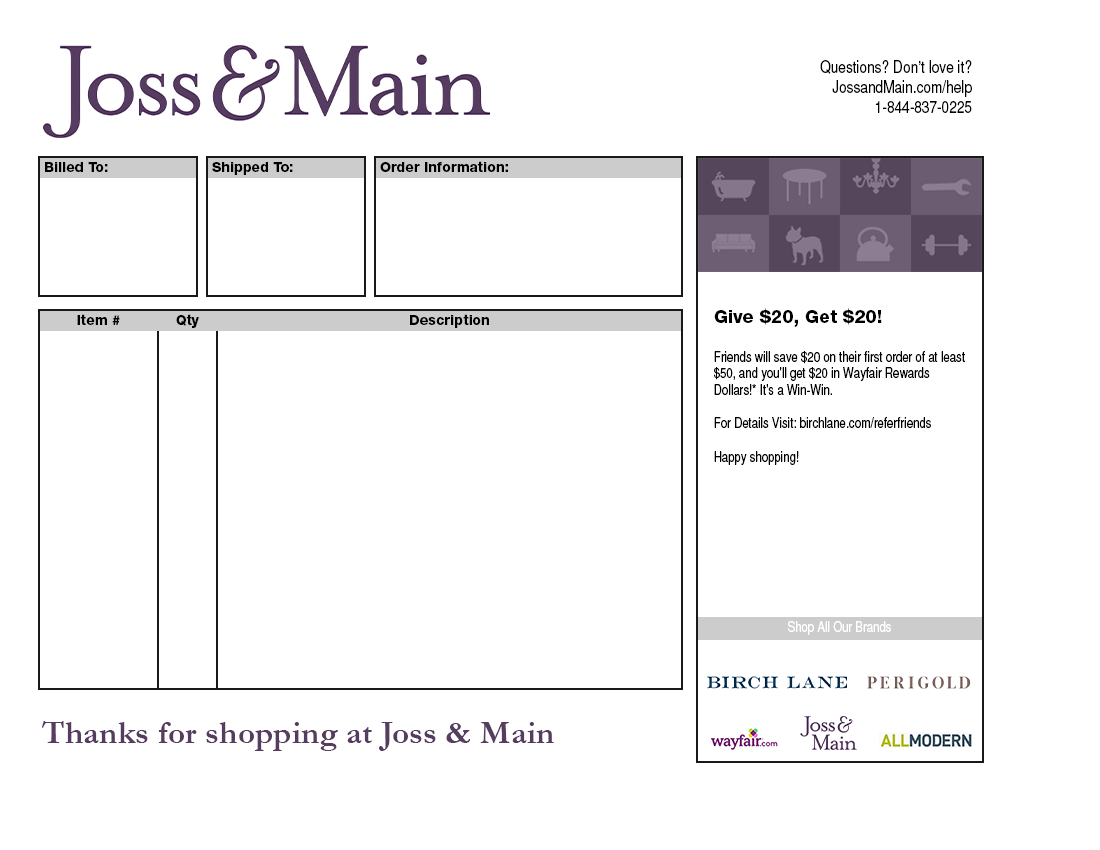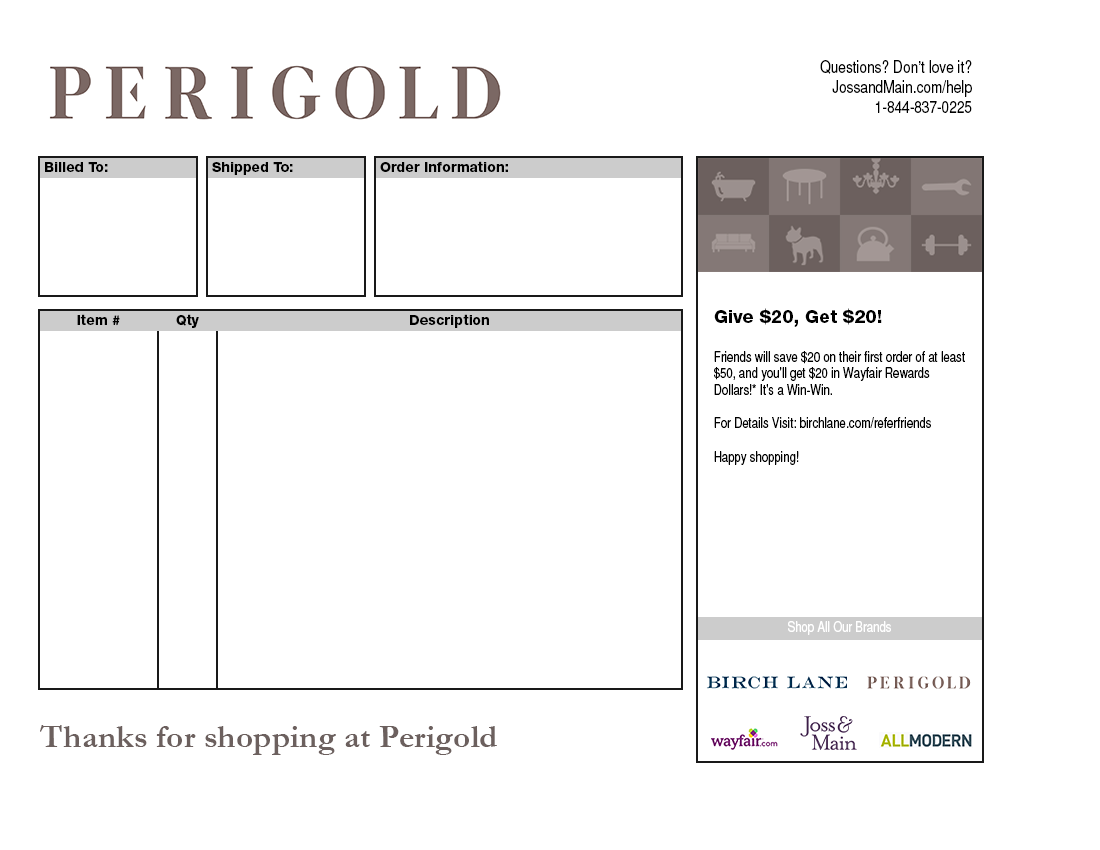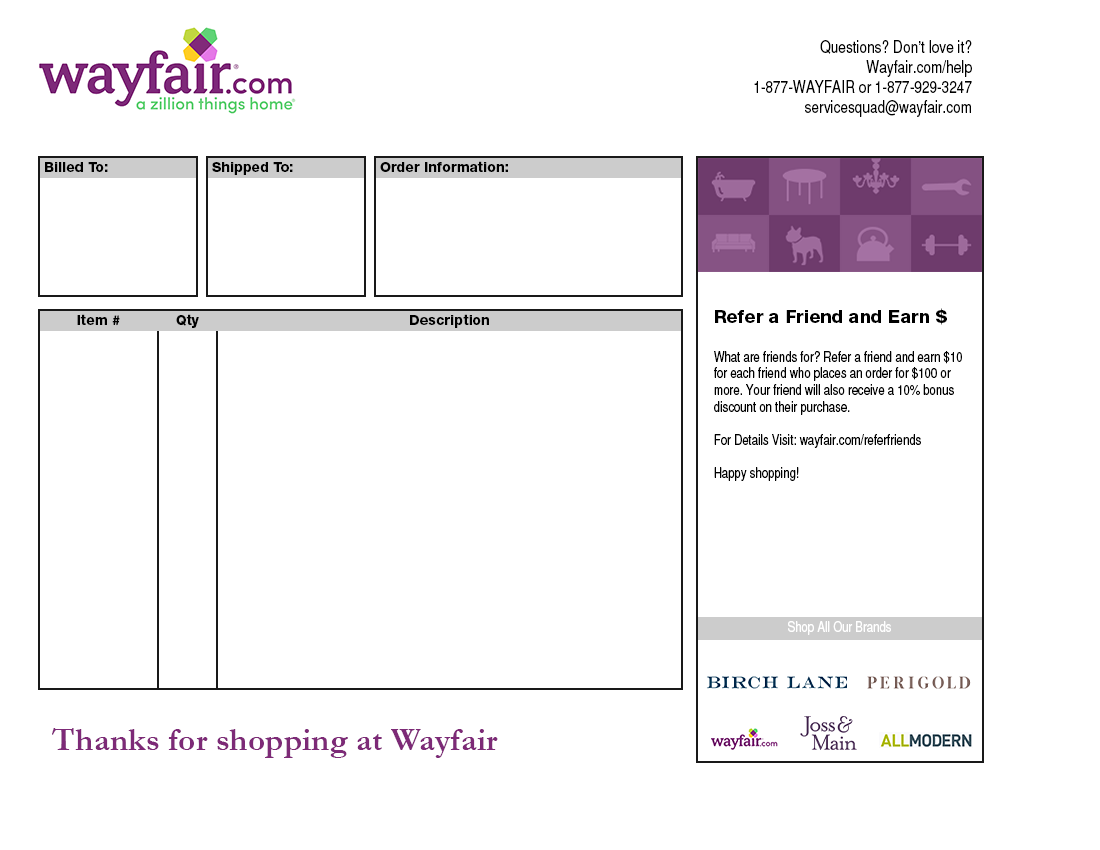 How to Download
1. Download the format as a zip folder.
2. Extract the XML file from the folder.
3. Open JMagic.
4. Select the printer type.
5. Press Utilities > Import.
6. Select XML if it isn't the selected file type.
7. Search your computer for the XML file.
8. Select the XML file
9. Select the formats from the file to import, along with any target graphics, or source graphics to include.
10. Select the library to import to.
11. Press import, and you'll have your new packing slip templates.
As always, if you have any questions, contact us at Help@CYBRA.com.