Download this Free Happy Holidays Packing Slip Template
Step up your packing skills this holiday season with MarkMagic! With just a few tweaks to a standard packing slip, you can make your shipments a little more memorable to your customers.
Why customize your packing slip for the holidays? It shows you take special pride in the product that was packed, gives a personalized touch to your shipments, helps you stand out from the crowd, and improves the chances of their becoming loyal, repeat customers.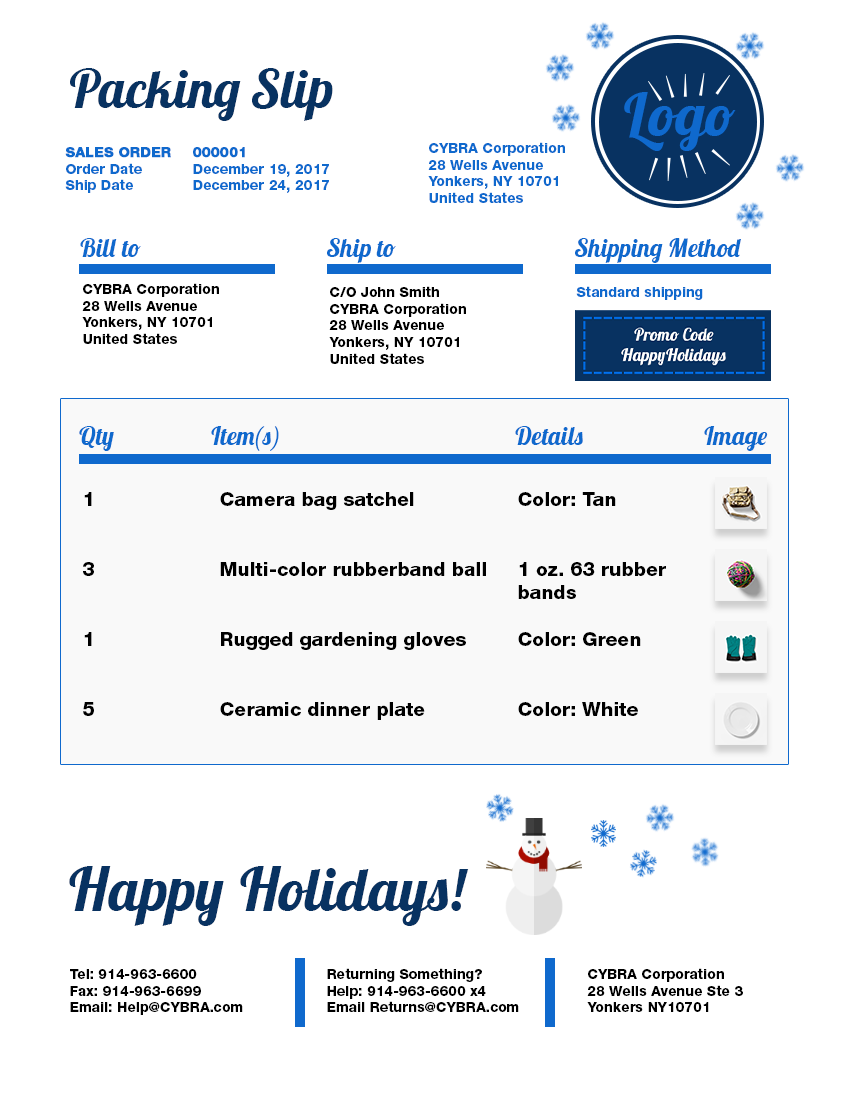 How to Download
1. Download the format as a zip folder.
2. Extract the XML file from the folder.
3. Open JMagic.
4. Select the printer type.
5. Press Utilities > Import.
6. Select XML if it isn't the selected file type.
7. Search your computer for the XML file.
8. Select the XML file
9. Select the formats from the file to import, along with any target graphics, or source graphics to include.
10. Select the library to import to.
11. Press import, and you'll have your new packing slip template.
As always, if you have any questions, contact us at Help@CYBRA.com.